I'm going to try to shift the focus semi-regularly away from the major league cards to take a look at my growing minor league collection. I've been picking up a fair number of team sets from minor league affiliates of years past, and I've really enjoyed seeing the progression of the team's big leaguers as they rise through the system. Sure, most of the team sets are filler - organizational players, failed prospects, and late round picks. For newer sets, most names I recognize. For the older sets, it's not quite as fun.
Jose Castillo's story isn't an unfamiliar one - guy who looked real flashy in the low minors. He skipped straight from AA to the majors, and despite a strong glove his tools never fully developed and some added weight made him less valuable in the field.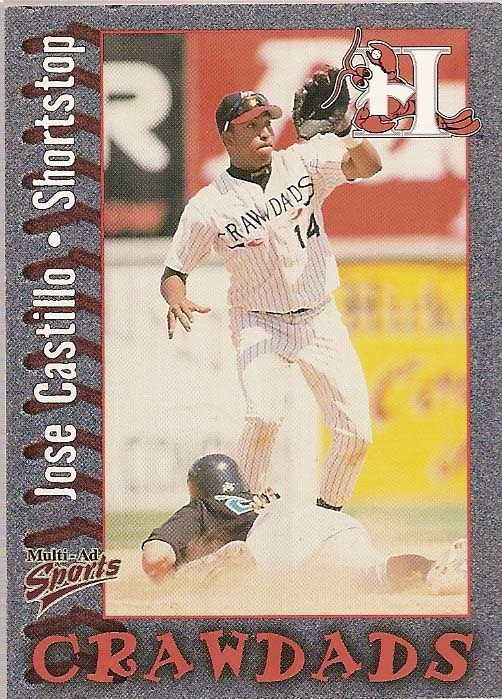 This card comes from his time with Low-A Hickory in 2000, where his raw tools translated to some exciting play. When I think of the current crop of Pirates top prospects in the low minors, I can't help but think of Castillo as a cautionary tale. But that's baseball for 'ya.