When I hopped in the car after work Thursday, I flipped on the radio. A local sports talk show was on, and I could immediately tell they were discussing a trade the Pirates had made. Within about 40 seconds, I discovered the Pirates had traded for Aramis Ramirez.
And since there aren't many remnants of the late 90's/early 00's collecting nostalgia still alive and kicking in MLB, let me ramble down Memory Lane for a bit.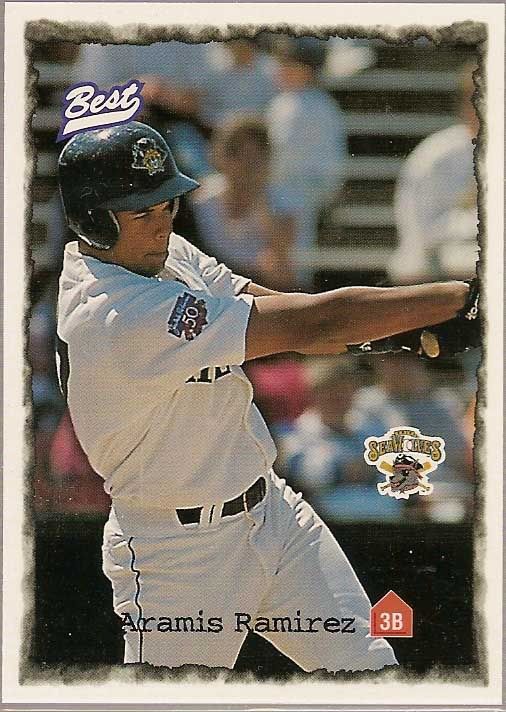 For a long, long time, Aramis Ramirez was the picture of everything that was wrong with the Pirates. And it had absolutely nothing to do with Aramis Ramirez.
The Pirates signed Ramirez out of the Dominican, and he absolutely tore up the minors, being ranked as the 5th best prospect in the game heading into 1998. The Pirates had been mired in a losing slump for 5 years, had just come improbably close to winning the division with a losing record, and were committed to a youth movement after dealing off 90's stalwarts Jay Bell and Orlando Merced before the '97 season.
In the days where you never heard the term "service time" and few teams fretted over when players would become arbitration eligible, the Pirates aggressively promoted Aramis to the majors in 1998 at the tender age of 20. He struggled. The team struggled. And over the next three seasons, the Pirates would bounce him between AAA and the Majors. It was a pattern that did nothing to help the development of Ramirez or fellow yo-yo victim Jose Guillen. Both players would go on to long and successful major league careers, but their best baseball would be spent outside Pittsburgh.
But here's the thing: good is good. Despite the erratic development, Ramirez busted out in a big way for a forgettable 2001 Pirates team. 300/335/536. Today, that would easily boost him into the MVP conversation. But at just 23, as a Pirate fan it felt like he was already 33. Despite his growth at the plate, it was easy to remember that he was far from a finished product defensively. To this day my dad still remembers Ramirez throwing balls into the stands along the first base line, and us joking that we weren't safe in our seats in the upper right field grandstand from an errant ARam throw.
As was the Pirate way of the day, in '02 Ramirez slumped and slumped hard. The team would have been bad either way, but I think he may have gotten an unfair share of the blame, over then fan favorites Jason Kendall or Brian Giles.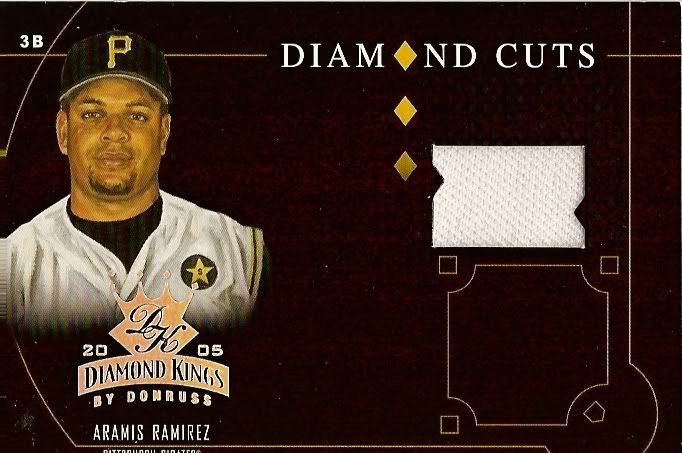 And then 2003 happened. The Pirates, with the help of some collusion, plucked some great free agents off the market for dirt cheap, filling in some actual talent around their younger roster. The team played surprisingly well. But the debt from their new ballpark exceeded MLB's debt to equity ratio. Simply put, they needed to shed salary and shed it quick.
And Kris Benson was that guy. Or at least he should have been. Both players made $6M. Ramirez was a breakout star with a controllable contract. Benson would never post an ERA under 4 after his 2000 breakout year where Peter Gammons predicted him to win the Cy Young. But coming up to the trade deadline, Benson missed a start due to arm fatigue, killing any hopes of dealing him. The most tradable asset? Ramirez. The yo-yo act had made him a pricey player still in his early 20's. One the Pirates couldn't keep, but any team would gladly have taken. Except for the fact that every other team knew that the Pirates desperately needed to shed dollars. The return was...let's just not speak of Bobby Hill again. Ever.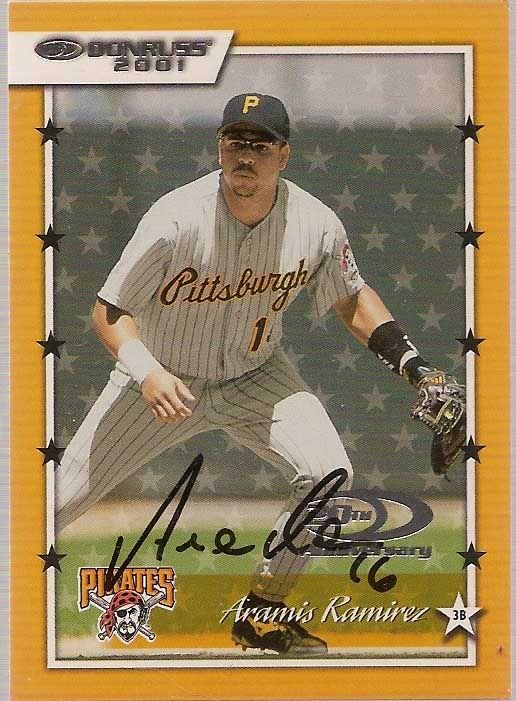 To this day, Ramirez was booed every game I saw him play in Pittsburgh for something well beyond his control. It wasn't his fault the Pirates management burned up valuable service time when he clearly wasn't yet major league ready. It wasn't his fault the team couldn't effectively manage their finances. And it sure as hell wasn't his fault the team dealt him to a division rival for a literal bag of peanuts, and he would continue to crush Pirates pitchers for the next decade.
I couldn't be happier to see ARam back in Pittsburgh. I'm thrilled he might finally get the chance to play on that young, growing Pirates club that he was supposed to join in 1998. But forgive me if I don't still duck my head a little every time I see him throwing over to first. Old habits die hard.