Typically I wait until new purchases are in hand before they make it onto the blog. I guess there's something pseudo ritualistic about opening the package, scanning the card, writing up the post, etc. Showing off the new additions is central to the blog community.
But I'm jumping the gun a bit on this one. Not because it's anything to get too excited over. Just because...well, it's been a long week.
I ended up working some long hours to salvage a grant proposal that was due yesterday. And while throughout college, grad school, and beyond my fix for a stressful night of writing was always a tasty snack (or ten), I've been working on finally shedding the weight that came with college, jobs, and all the other crappy excuses I made up to eat horribly.
But come on. You can't spend your evening writing and revising a grant without soooooomething to give you a little spark, right?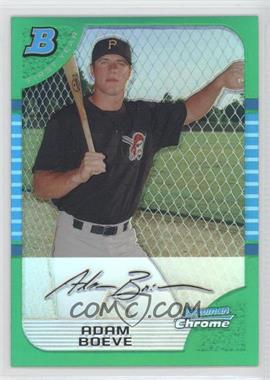 2005 Bowman Chrome Green Refractor #221 - Adam Boeve /225 Thanks, COMC. Every time I was feeling burnt out or completely loopy (cause working a 12 hour day will do that), I took a little COMC break, refilled my water, and snagged a card or two if I saw something that interested me.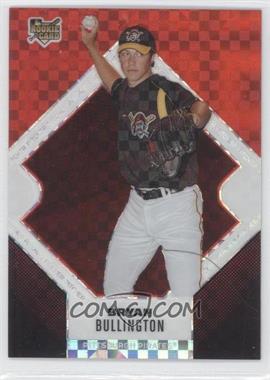 2006 Topps Finest Red X-Fractor #138 - Bryan Bullington /250 And as you all know, there's always something that interests me.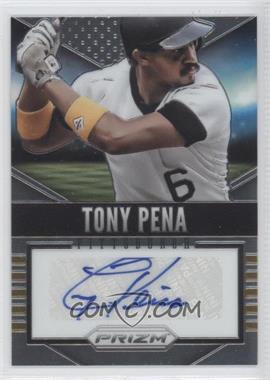 2014 Panini Prizm Prizm Signatures #38 - Tony Pena This time of year typically isn't the best for COMC. Sellers just dumped tons of cards during the Black Friday sale and Christmas buying. It's been pretty dry for me for the past month and a half. But if you look hard enough... I was able to snag some nice cards just added to the site. I also decided to put together my very first Frankenset.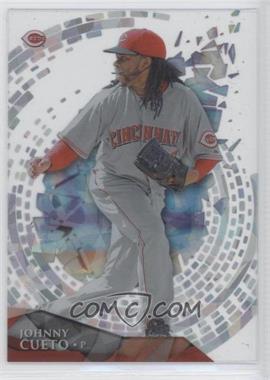 2014 Topps High Tek National League Ice Diffractor #HT-JCU - Johnny Cueto /75 More honestly, I just want to hoard as many Tek cards as humanly possible because they rock. But in the process, I might as well grab one of every player in the set, right? I'm not giving any preference to any particular pattern or parallel vs. base variation. The Disco Diffractors /50 are probably my favorite, but I'll take whatever falls into the $2 or under price range I'm aiming for. I'm hoping to get at least one variation of all the relatively common patterns, and already have at least one of the three most common numbered diffractors. Doing some quick math, it looks like I have about 1/3 of the set already from the cards of 90's players I've been picking up here and there. Aside from some of the older stars (Mays, Koufax) that might be slightly more expensive, most of the remaining players are current players who aren't too pricey. Depending on how picky I get with patterns and whatnot, I figure I should be able to finish off the "set" in relatively quick order and for around $50. Not bad for what is probably my favorite release of the past decade. Just what I needed, another project. I blame it on work...can that mean it counts as a tax writeoff too?