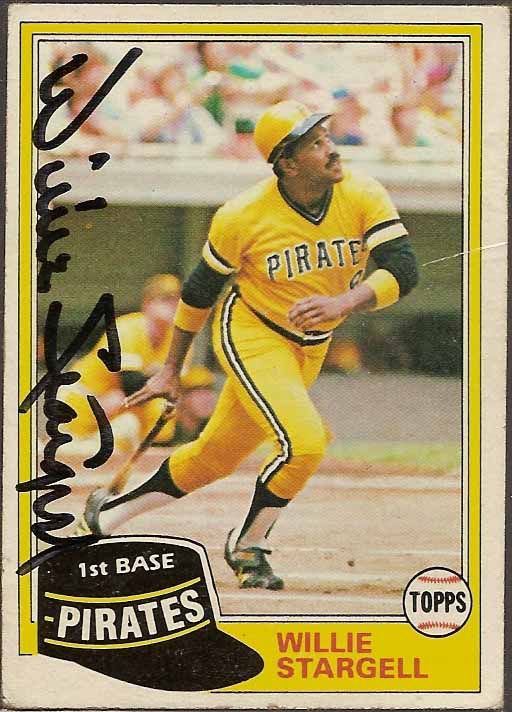 One of my few hobby related regrets is that I never had the chance to meet Willie Stargell in person. As almost certainly the second most famous modern day Pirate, behind Clemente, and the only one of the two alive during my lifetime, it would have been great to meet such an amazing player.
I'm sure Pops did at least a few public signings in Pittsburgh during the 90's, and it would have been great to get his autograph in person. Every story I've heard about him at signings describes him as very personable and friendly.
But alas, it wasn't meant to be. However, I have been able to pick up a few IP autos in addition to the certified cards he has.
This one came from a dealer I know well. He buys a lot of collections locally, and he gave me one heck of a deal on this one, since he doesn't deal with uncertified autos. A whopping $1. The card comes from the collection of a big time Pittsburgh collector, and I have little doubt about its authenticity. The card isn't in the greatest shape, but it's a beautiful signature on one of Willie's last cards as a Pirate, wearing the great mix and match pullovers.