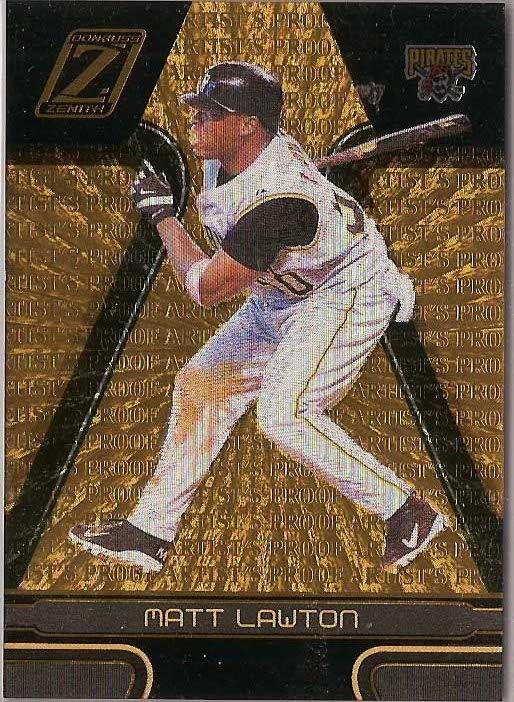 Matt Lawton's path to Pittsburgh may take longer to explain than the actual amount of time he spent in a Pirates uniform.
Lawton was the Pirates haul for dealing away once franchise player Jason Kendall. By 2004, Jason Kendall was a .300 singles hitter making $10 million on a team where $10 million would go a long way. In the winter of 2004, the Bucs dealt Kendall and a boatload of cash to Oakland in exchange for Arthur Rhodes.
If you're asking what a terrible team could possible do with an aging middle reliever, stay tuned.
Then-GM Dave Littlefield moved Rhodes to Cleveland, a
frequent trading partner
of the Pirates, in exchange for 2004 All-Star Matt Lawton. The trade never made a whole lot of sense, since Lawton was a clear regression candidate and the power-hungry Pirates had power hitting Craig Wilson available to play right.
Lawton would put up solid, though unmemorable, numbers in 100 games with the Pirates before being shipped to the Cubs for Jody Gerut, and then flipped again to the Yankees. If you were wondering where Lawton's career went from there, you haven't been reading this blog nearly enough.
Lawton appeared in 11 games for the Mariners in 2006 before disappearing from baseball at age 34.