Since we all turned back the clocks today, here are a few cards doing the same.
Topps Unique was an all-around unremarkable set that only lasted one year. It was released late in the season, and was probably completely forgotten by most collectors soon after. But it also includes one of my favorite insert sets: Unique Unis.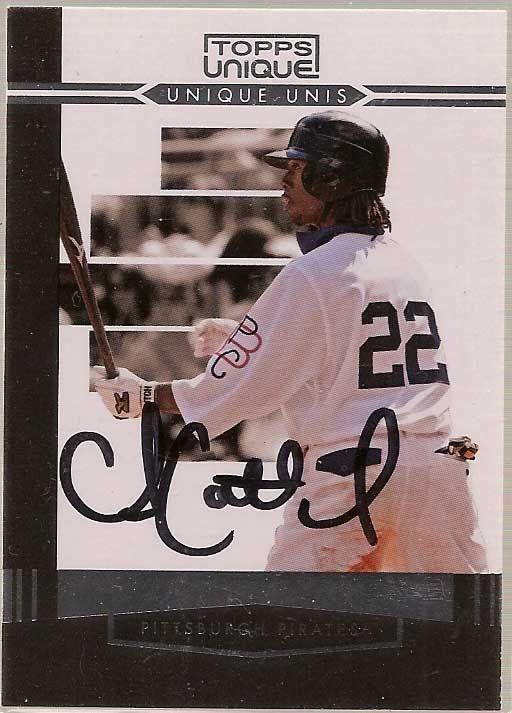 The set includes quite a few gems, including this photo from Andrew McCutcuen's rookie year in vintage 1909 uniforms. Topps used a few photos from this game for cards, including Delwyn Young's Topps Update card and McCutchen's card in Topps Ticket to Stardom.
Though he was in Boston by the set's release, I believe this is the only card to date featuring the Pirates in Pittsburgh Crawfords NNL unis. A great card paying tribute to an important piece of baseball history.
And finally, the Steelers get in on the uni action as well. The Steelers wore these retro uniforms as third jersey alternates for a few seasons. I really liked the gold helmet/black jersey combo, and hope the team continues to work in more throwback jerseys in future seasons.