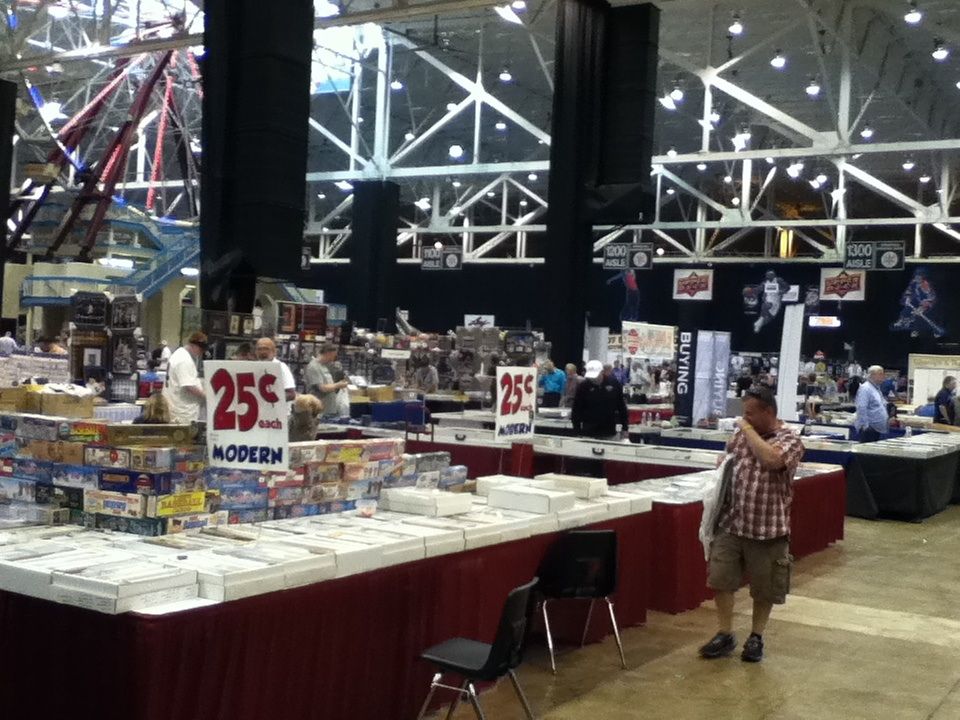 My adventure to the National on Thursday ended on a bit of a down note, with a broken ATM machine putting a premature end to my day. I had only planned to spend one day in Cleveland, but I woke up Friday morning jonesing for some cardboard. I had taken Friday off to make a 4 day weekend, but I shot out of bed at 8:30 on Friday ready for another day at the show. But at that point I would have arrived at around noon, and needed to restock on granola bars and snacks for the show.
Instead, I decided to plan to go Saturday, rather than rush out the door to go Friday. I popped out of bed bright and early Saturday morning, and was on the road by 7:30; Kate decided to stay back to go to a family reunion and peddle her homemade jam to unsuspecting relatives (she ended up selling 19 jars, which offset some of my expenses on the day).
When I got to the I-X Center right before 10:00, the line to pay for parking was backed up. Still, the parking lot didn't look significantly more full than on Thursday. I headed into the convention center sporting my early 90's Devil Rays white jersey. I picked up the jersey a year or two back at a thrift store for $6, but haven't really had a good reason to wear it. The jersey got me about a dozen compliments during the show, so I may need to try to find a matching hat at some point.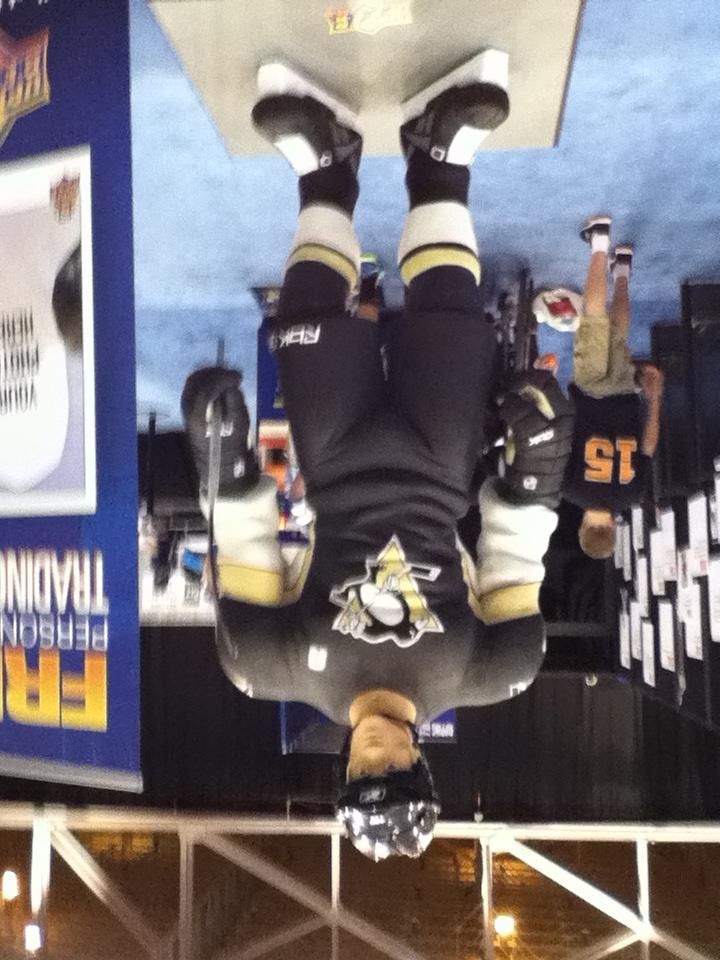 My day Saturday didn't hold nearly as much excitement as my big autograph haul from day. But I took more time to dig through dime boxes, and also found quite a few dealers with quarter boxes that I hadn't spotted on my first day. Finding cards was tough in most of the quarter boxes. I managed to score a partial Pirates team set from last year's Bowman Mini boxed set, and a few numbered inserts and refractors. But most of my time was spent picking up cards for my various non-Pirate collections from dime boxes.
I also took a little more time to walk the floor and taken in all that was for sale at the National. From vintage memorabilia to what is probably the most complete Cleveland Browns collection known to man, the National had it all.
I also decided to give a little more attention to the box break area, with the big wax dealers displaying an assortment of new products. I was almost tempted by a box of Panini Hometown Heroes for $40, but decided to pass. Instead I came home with a box of Leaf Pete Rose, which includes a Rose auto in each box, for $10 and a box of 2008 Documentary for $10. I combed every single dealer I could find in search of 1993 Studio with no luck, and decided to pass on a box of 2000 Topps for $30. But there was an impressive selection of 90's and recent wax. Not much from the 2000's though.
I also decided to open 3 packs of Topps Series 2 to get an exclusive A&G mini. I decided to pass on the more popular minis of Trout and Jeter for Albert Belle, one of my favorites from the 90's and a cool keepsake from the National. I still had money burning a hole in my pocket, but decided to pass on coming home with any more McFarlanes or buying a box or two of junk wax just for the hell of it.
I'm really glad I went back for a second day, and my haul was definitely more impressive in quantity, if not quality, on day two. I'll show off some of the pickups from days one and two this week, as well as some more commentary on the show itself. But I can certainly see why this is a must-see event for any collector. I'll be anxiously awaiting 2018 when it's back in Cleveland.