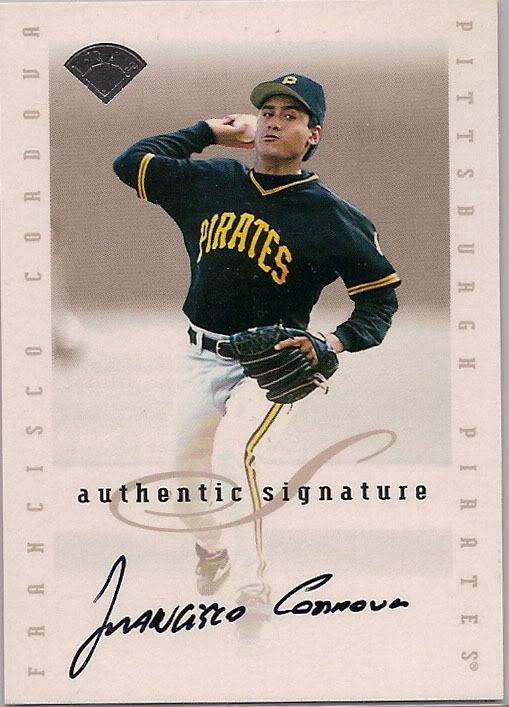 This is the first certified auto I've shown off during the Pirate autograph project posts. Francisco Cordova came and went before most baseball fans had the time to notice. Signed out of Mexico in 1996, and went straight to the majors. He had very solid seasons in 1997 and 1998, posting ERA's in the 3's and pitching a combined no hitter.
But the injury bug bit in 2000. He pitched a few minor league games in 2001, but that would end his stateside career at age 28. Cordova did continue pitching in Mexico until 2011, but he was nowhere near the form he had shown earlier in his career.
Yet another flash of hope for Pirates fans that was extinguished in the most unanticipated of ways.