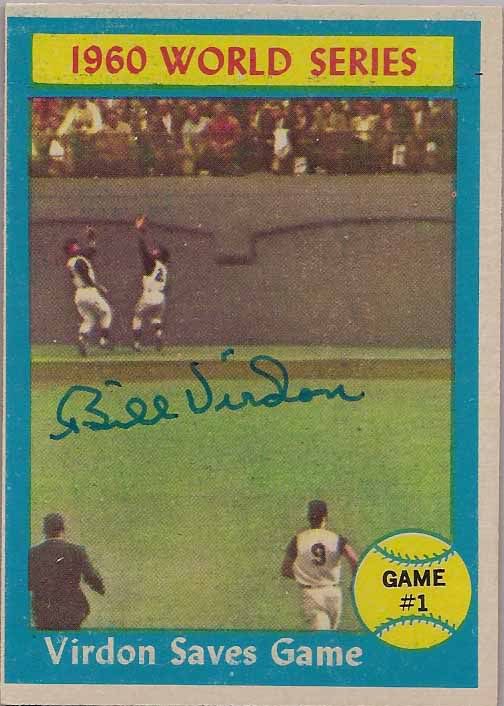 While guys like Manny Sanguillen and Steve Blass are probably the long tenured faces of the franchises' yesteryears for most current fans, one player who had perhaps the most interesting tenure with the Bucs was Bill Virdon.
Virdon played for the team for 11 seasons, including coming back in 1968 as a player/coach who appeared in 6 games. He would take over managerial duties for the Bucs in 1972, and though his tenure with the Bucs wouldn't last as long as it should or could have, he managed major league clubs for 13 seasons.
He would come back to the Bucs as a coach in the late 80's, coaching through 1995 with the Pirates. He came back for the 2001 and 2002 seasons as the team's bench coach, 30 years after managing the club himself.
Even since "retiring," Virdon has been a mainstay in Bradenton for Pirates spring training.