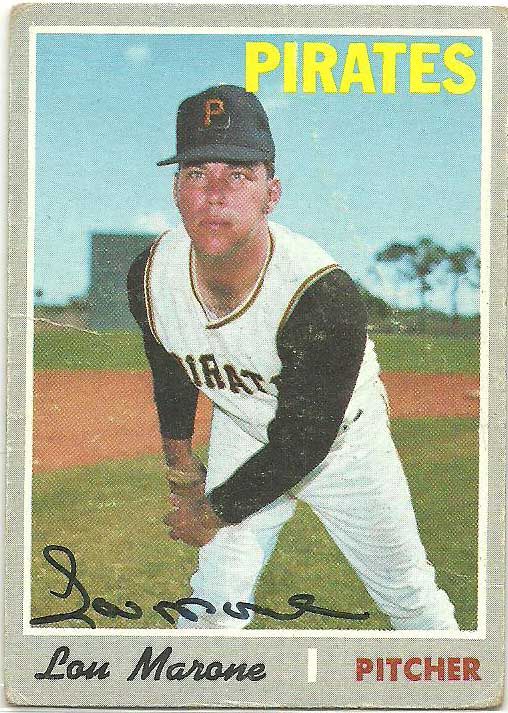 Baseball wouldn't be as interesting without a guy like Lou Marone. First off...the name.
Secondly, he pitched 29 games of 2.55 ERA ball out of the Pirates bullpen in 1969. At age 23. Not bad, right?
But in the pre-expansion era days, there were only so many slots to go around. He appeared in one game in 1970, and was out of baseball by 1972 at age 26.
Man, am I feeling old.
Then again, maybe Marone was a flash in the pan. He made the majors on the strength of 17 appearances in AA that year with a sub 1 ERA and 11 k's/9. Add in the major league numbers, and it's a pretty nice year for a 23 year old.
But 1969 was also the only time, at any level, that he would post a sub 3.50 ERA. But hey, if you're gonna peak, might as well do it in the bigs.
Marone died this past November at age 70. The card, his only major league release, is a high number in the 1970 set.