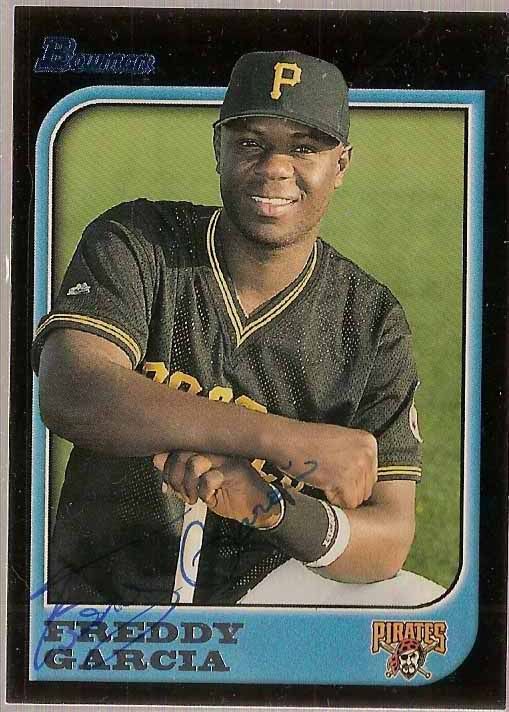 Freddy Garcia. The other one.
Apparently bring first isn't always best. With the announcement that Freddy Garcia has retired last week, I can't help but think about the other Freddy. The other Freddy came to the Bucs in the 1995 Rule V draft, and looked like a steal.
At 24, he hit 291/342/582 in AA in 1997, and followed that up in 1998 with a 270/327/571 line in AAA. He even slugged a very solid 256/332/488 in almost 200 major league at bats in 1998.
But for whatever reason, the Pirates dumped him to the Braves for a minor leaguer in 1999. Remember, these are the same brilliant baseball minds who yo-yoed Jose Guillen and Aramis Ramirez between the majors and AAA like they were riding the tram around Disney World.
Garcia slugged well in 2000 for the Red Sox, before heading to Japan for the 2001 season. A rough season there would end his career at just age 28. But boy...I can't imagine that power wouldn't have played at least a little better on some power starved Pirates clubs.