This is a story that would make Hunter S. Thompson proud. Let's take some artistic liberties and assume it all begins in a smoky Mexico City bar over some tequila where a deal is struck. It's May 30, 1997. The Pirates just agreed to sign a 27 year old left hander from the Mexico City Reds named Ricardo Rincon.
Four days later, the lefty makes his major league debut. A little over four months later, Rincon is part of a combined no-hitter with countryman Francisco Cordova.
Today Latin American prospects don't last to 17 let alone 27. And they certainly don't head straight to the big leagues. But this story is just getting started.
Rincon pitched well in his first major league action appearing in 62 games with a 3.45 ERA for the Freak Show team that nearly stole the division despite finishing under .500. The next year, he followed up that with another strong season and sub-3 ERA.
The 1998 season wrapped up for the Cleveland Indians with a ALCS exit, following a heartbreaking Game 7 walk-off loss to the Marlins the year before in the World Series. They had an embarrassment of riches, including young future All-Stars Richie Sexson and Brian Giles. The Indians were anxious
for bullpen help, and the Pirates were looking to build an exciting offense as they got ready to enter a new ballpark in 2001. Rincon was viewed as a potential setup man by the Indians, while the Pirates had lefty Jason Christiansen ready to take Rincon's place in their own pen. The Pirates were pursing B.J. Surhoff, and probably envisioned a power hitting tandem in the middle of their lineup. It was a win-win for both sides at the time.
Giles developed into a marquee player for the Bucs and one of the best players in the game, though his numbers flew under the radar on some terrible Pirates teams.
Flash forward to 2003, and the Padres are in a similar situation to the 1999 Pirates. Preparing to open a new ballpark, they're looking for some name value. And apparently when you want to put butts in seats, Brian Giles is your guy. Original negotiations had Giles, a San Diego native, and Jason Kendall heading to the Padres for a package headlined by Xavier Nady and Oliver Perez (don't worry, much like the Mounties, Dave Littlefield always gets his man), but wind up being just Giles for Perez, Jason Bay, and a PTBNL. The Pirates were in the midst of shedding salary like they were the 2018 Marlins due to some poor bookkeeping that put them in violation of allowed debt ratios.
Yet again, the Bucs would strike gold. At least for a little while. Jason Bay won the 2004 Rookie of the Year award, while Oliver Perez looked like a potential ace. Throwing mid 90's heat as a lefty, Perez 239 K's with a 2.98 ERA in 2004 at the ripe age of 22
Perez would implode in 2005 before being traded to the Mets for Xavier Nady (see, I told you!). Nady would eventually get flipped to the Yankees for Jeff Karstens, Ross Ohlendorf, Daniel McCutchen, and Jose Tabata. The former three would eat up innings on some developing teams, while Tabata would stick around long enough to be part of playoff teams in 2013 and 2014.
But the more exciting story is with Bay, who would develop into a perennial all-star and a fixture in the middle of the Pirates lineup.
In a trade deadline shocker, Bay was traded to the Red Sox seemingly out of nowhere in 2008. He still had a year and a half left on his contract. Pirates GM Neal Huntington was in his first full year as GM, and basically got taken by more experienced executives as the vehicle to get the Manny Ramirez show out of Boston and into Hollywood.
The return? A basket of supposed near-MLB ready prospects - Boston contributing 2005 1st round pick reliever Craig Hansen and (eventual) power hitting outfielder Brandon Moss while the Dodgers kicked in 2006 1st rounder Bryan Morris and top prospect Andy LaRoche. Hansen, Moss, and LaRoche all flamed out amazingly fast with the Bucs given their pedigree.
Morris didn't develop as hoped, but made it to the majors as a reliever, putting up a 3.47 ERA with terrible peripherals for a 2013 playoff club.
But because this trade WIll.NOT.DIE, Morris was flipped to the Marlins early in the 2014 story for a newly-tradable Competative Balance draft pick.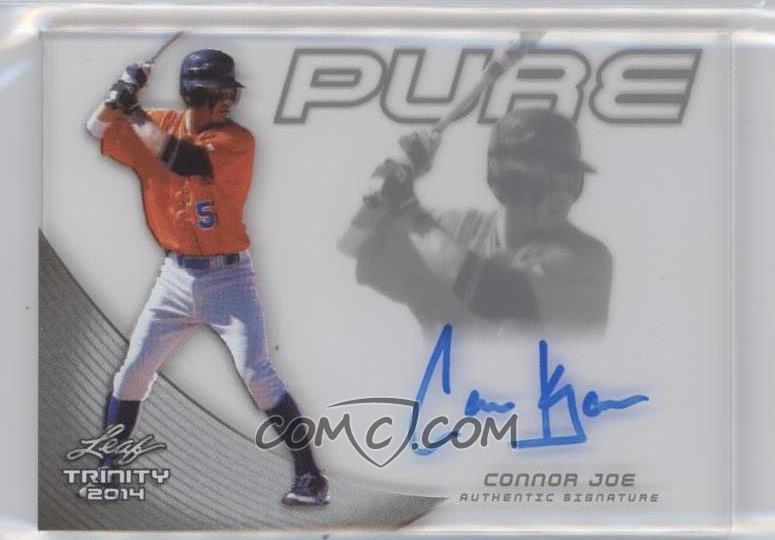 That pick wound up being 39th overall pick Connor Joe, a college corner infielder with some pop who the Bucs were going to move to catcher. He hurt his back shortly after being drafted, which canceled those plans. The power never developed, and Joe had basically unanimously been labeled a bust. And that is really, truly where this should have ended. Joe spends another year or two in the Bucs system before leaving as a minor league free agent, and this twenty year odyssey comes to a close.
But nope.
On August 5, 2017, the Pirates traded for former Buc Sean Rodriguez, a utility player making $5.7M in 2017 AND 2018 hitting .162 at the time of the trade. And the "return"? Connor Joe.
So here we go, folks. Will Sean Rodriguez bring a trade return this year, continuing this absurd adventure into its 4th decade? Or will he merely leave as a free agent after the season, letting the trade of Ricardo Rincon finally rest in peace?